Facial and Massage of Scottsdale
Massage and Facials are our specialty.  We are home of the Serenity Massage and Serenity Facial. These are two of the best day spa treatments in Scottsdale.
Our highly acclaimed therapeutic massage brings you complete relaxation and pain relief. Our Serenity Massage offers you more value than our competition by incorporating warm towels,sugar scrub,scalp massage and medium pressure.
We are the only providers of the Serenity Facial, one of the best facials in Scottsdale. This IS NOT your standard facial treating the face only. It is the only facial to incorporate facial and massage therapy into one treatment.  Would you like to experience the most luxurious facial in Scottsdale? Try our new Miracle Facial.
Our yoga program features classes for those just starting out with yoga as well as the advanced yogis. We offer a calming yoga studio conveniently located inside our spa.
Compare us to our competition. You won't be disappointed. Our online reviews speak for themselves.
Amazing, Amazing, Amazing!!  Finally, a massage place that gives great therapeautic massages with a great experience.  I've been there twice now and both times, my massage was perfect.

Janet G.
Facial and Waxing Treatments

Massage Therapy

Yoga Studio

Serenity Facial


Best facial in Phoenix, AZ
Serenity Therapeutic Massage
Best Therapeutic Massage in Phoenix, AZ 

Candlelight Meditation
Best Yoga Wellness Center in Phoenix

We are now offering the following services: therapeutic massage, facials, waxing, yoga, gift cards, spa packages, life coaching and skincare seminars all in one new location. If you are looking for group package deals, check out our packages for huge savings.  If you are flexible, try to schedule services during our Special Offer Days for additional savings.  Are you looking for a couples massage? Our yoga studio was recently setup for a birthday celebration and couples' therapeutic massage.
A word from our owner – experience the difference. 
We offer more value in all our treatments.
Compare our renowned Serenity Facial to our competition.
Compare our Serenity Therapeutic Massage to the Classic Swedish.
---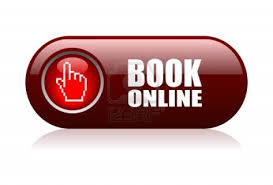 Our Philosophy

New Serenity is a place to heal both the body and mind.

Our intention is to create a peaceful wellness center that differs from the in/out corporate massage centers. Our philosophy is healing, acceptance, organic, wellness, connection, love and kindness. Our staff will be treated with dignity and our guests will feel important and uplifted. Our treatments will have a reputation for being the best treatments in Phoenix, AZ. Our classes will be filled with people wanting to release mental and emotional stress. 


Order a gift card or gift certificate online today.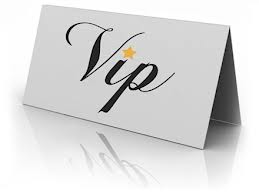 New – NON-COMMITTAL Membership programs available online
Hours of Operation

Monday

9:00 AM

 9:00 PM

Tuesday

9:00 AM

 9:00 PM

Wednesday

9:00 AM

9:00 PM

Thursday

9:00 AM

9:00 PM

Friday

9:00 AM

9:00 PM

Saturday

9:00 AM

9:00 PM

Sunday

9:00 AM

6:00 PM
Contact us: 480-998-6991
Next to Wildflower in the Sonora Village Plaza
Loop 101 and Frank Lloyd Right Blvd


Proud Member of
*Prices subject to change. Price shown based on member and/or first-time guest rates. Session includes time for consultation and dressing. Charges for Enhanced Therapies are additional. Additional local taxes and fees may apply. Introductory offers valid for first time visit only. Not valid for gift cards of Spafinder cards.